CHIMEDA – PADDLING TOGETHER EVENT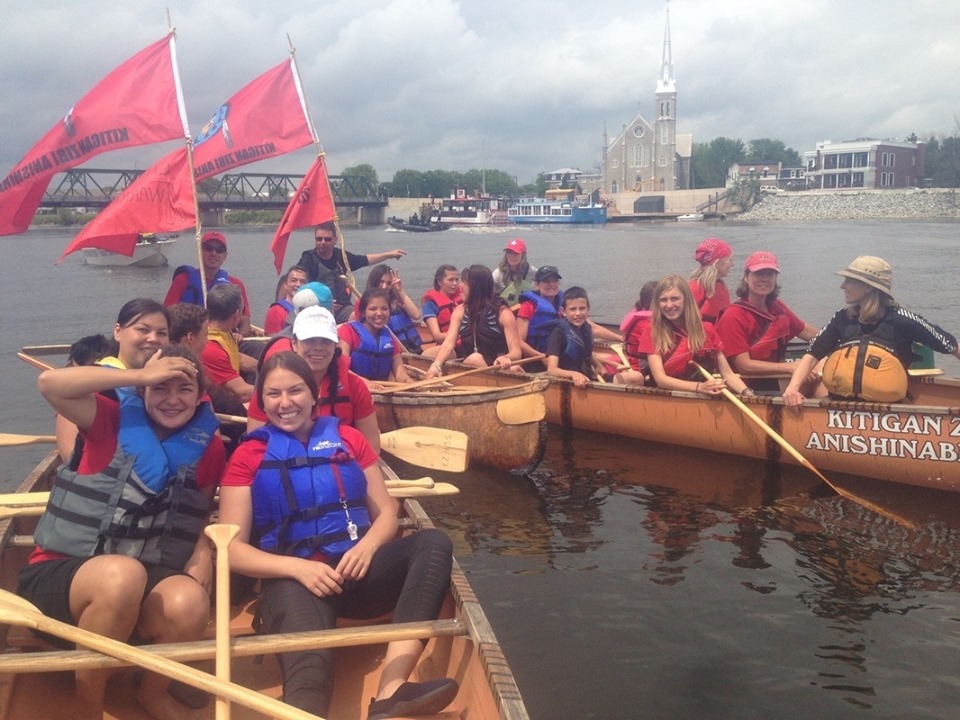 Image: Chimeda
"'Chimeda – We are Paddling' is reconciliation in action."
This coming Sunday, June 16 Circadia Indigena will be participating in the Chimeda ~ Paddling Together ~ Pagayons Ensemble event. Chimeda is a group of Algonquin youth from the Kitigan Zibi Anishinabeg First Nation reserve in Quebec. This annual event is in the spirit of reconciliation. The event gathers Indigenous and Non-Indigenous peoples to travel the waterways of the area together "making a trip paddling our shared Gatineau River from Maniwaki to Chelsea."
"The Chimeda canoe trip came about because of the friendships created between Chelsea, Wakefield and Kitigan Zibi during the 2013/2014 'Paddling for our Waters' event, when our communities paddled together for six days down the Gatineau River to Ottawa to raise awareness about threats to our waterways."
EVENT  INFO:
Sunday June 16, 2019.
Due to Ottawa River levels the event will begin in Wakefield this year.
– 9:45 am meet up at Wakefield location (Beach by General Store, 804 Chemin Riverside, Wakefield, Quebec J0X 3G0
-10:00 am departure*
-approx 12:30 pm arrival* at final location at Chemin Selwyn, 19 Selwyn, Chelsea, Quebec
*Stay tuned here for changes to time here and join the Facebook Event Page for updates.
For more information view the Chimeda website or contact Scott Duncan at 819 598 9931 or duncanlcd@gmail.com or Celine Whiteduck at chilly1717@hotmail.com.
Come out to paddle or to cheer the paddlers along from the various points enroute!